With the cost of burials sky rocketing, the numbers of cremations are on the rise. Many companies have emerged with unique ways to commemorate your loved ones beyond the standard urn and spreading of ashes. Roger and Gerard Moline, in particular, established Bios Urn, a company that helps families turn their loved ones' ashes into trees.
The brothers started their company in 2013 and the two brothers set out to make the world aware of their product that could turn their loved ones' remains into a new form a life. The Bios Urn is biodegradable, has no expiration date, and has full seed capability. According to Bios Urn, the prepared soil mix allows a perfect water flow while the expansion disc increases in size to mix the ashes. The lower cone of the Bios Urn holds the ashes during the decomposition period of the urn, and aids the development of the tree. You can use all or a portion of the ashes to receive the same beautiful result.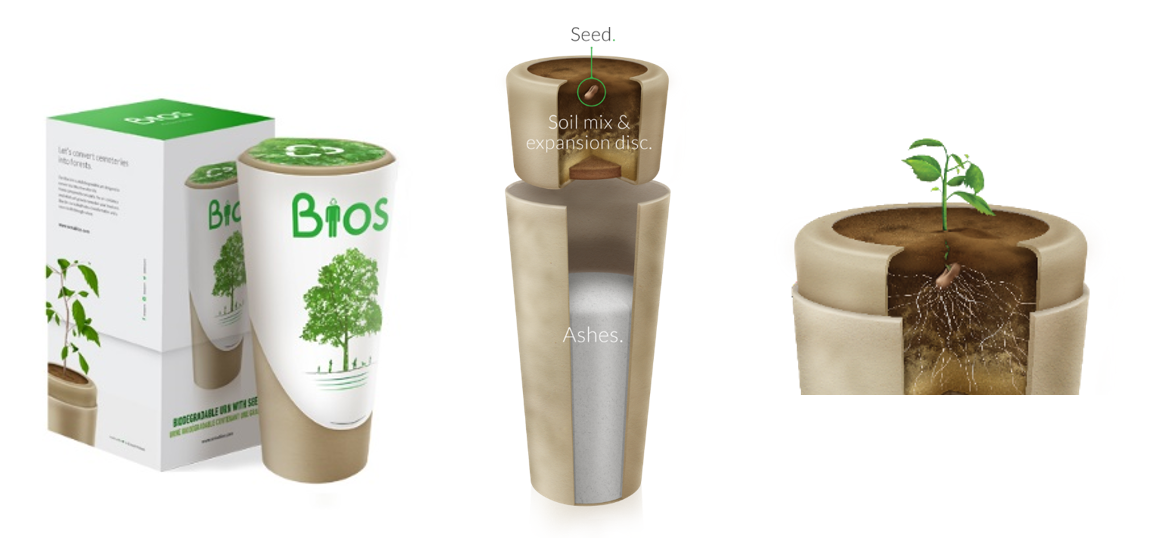 As if the product wasn't innovative enough for you, the Bios Incube was designed and implemented to track your plants growth by processing its vital signs and communicating information to you through a mobile application. Simply plant you Bios Urn, place the sensor on top, and connect your device to the app. The app can track your plants progress even when you're nowhere near it. The sensor device can detect levels of light exposure, monitor moisture and determine temperature changes in the soil.

The Incube can hold up to three gallons of water and that is enough water to maintain your tree's water levels for 20 days. When it detects dehydration, the Bios Incube automatically turns on its water irrigation system. The irrigation system disperses water homogenously around the seed and supports the plant's growth requirements.
Bios Urn is a step forward for environmentalists. Every single tree planted with a loved one's ashes whether they are planted in cemeteries or home gardens is a great benefit to the environment. Planting trees to replace graves is a way to honor our beloved pets as well and can be a great way to help kids cope with the loss of life.
It was extremely important to the founders of Bios to keep costs down on both of the Bios Urn and Bios Incube. For $120.00, you can purchase the Bios Urn and if you want BOTH the Bios Urn and the Bios Incube, your total price is only $350.00.