Honoring your loved ones after they have passed has been the leading method of coping among grieving families. Sending flowers and maintaining a final resting place has been one way to honor our loved ones but some go one step further and make sure their loved ones are remembered on special occasions. Below are some interesting ways to keep the memory of your loved ones alive.
Save a Seat:
For those who will be attending your wedding or a graduation ceremony in spirit, honor them with a seat display. Dress the seat with a framed photo, note, and article of their clothing or flowers. It will be a reminder that they are with you.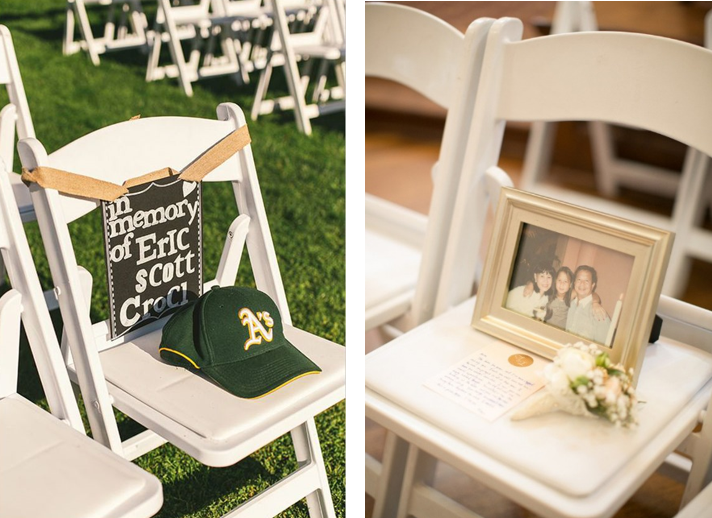 Photo Buttons:
With these custom photo charms, you can have your loved one walk with you on those special occasions.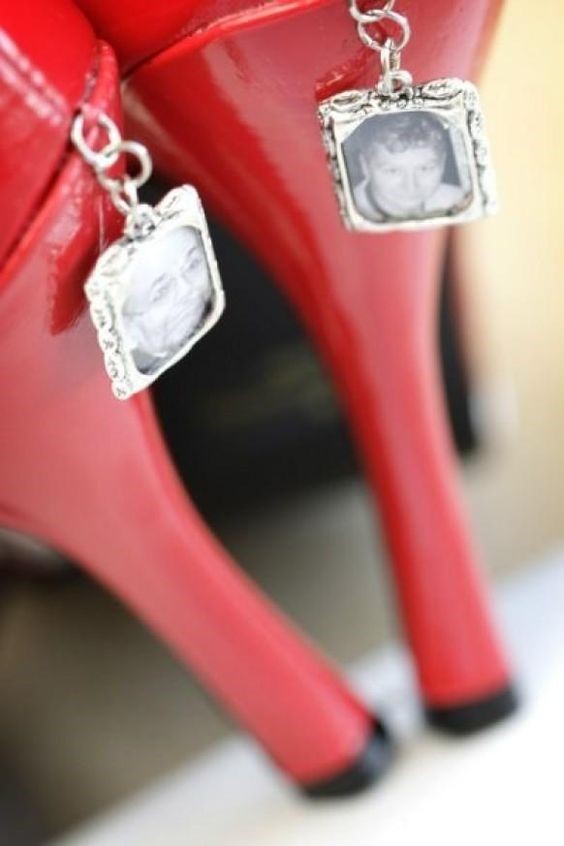 Share a Toast:
In celebration settings, people have opted to have a moment of remembrance for guests by having photos and their loved ones' favorite drinks for people to toast with.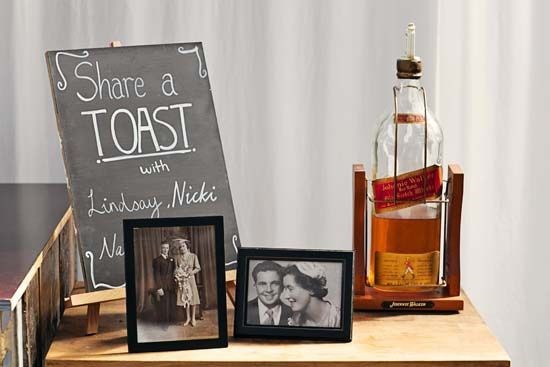 Custom Cuff Links:
Photo links to have your loved one with you as you walk down the aisle or anxiously get through an important job interview. These will keep you smiling and fondly remembering lost ones throughout the day.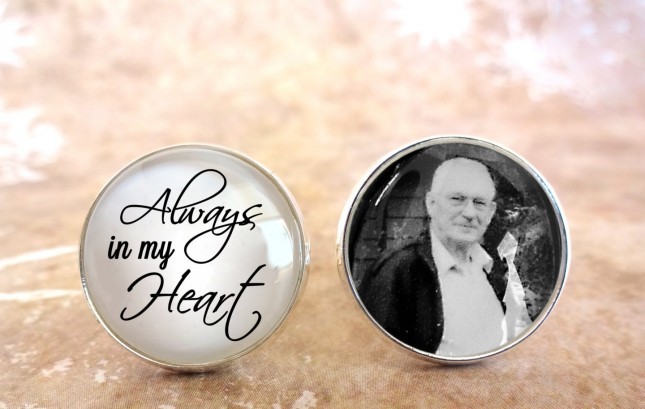 Sewn-in Notes:
Keep them close throughout the day by sewing a meaningful handwritten letter or card into anything from a purse to your wedding dress. You can copy the note onto softer fabric so it lays nicely underneath.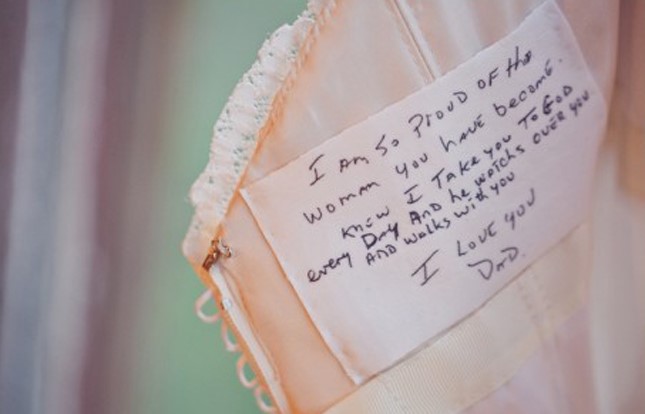 Light a Candle:
Lighting a candle in memory of someone that you may have lost is a beautiful way of honoring them at special occasions.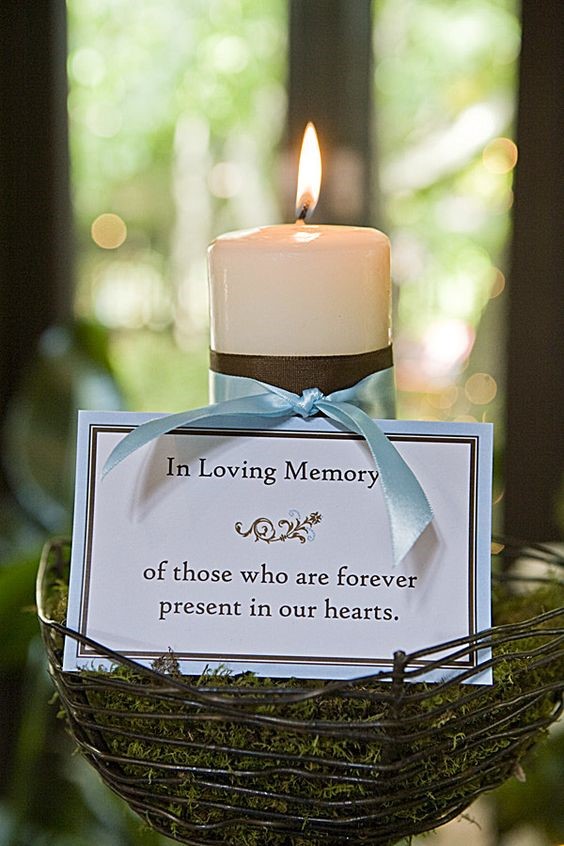 Light a Lantern:
Burning lanterns has been a timeless method of honoring those who have passed. A small photo or list of names beside the lantern is one way of keeping their memory alive.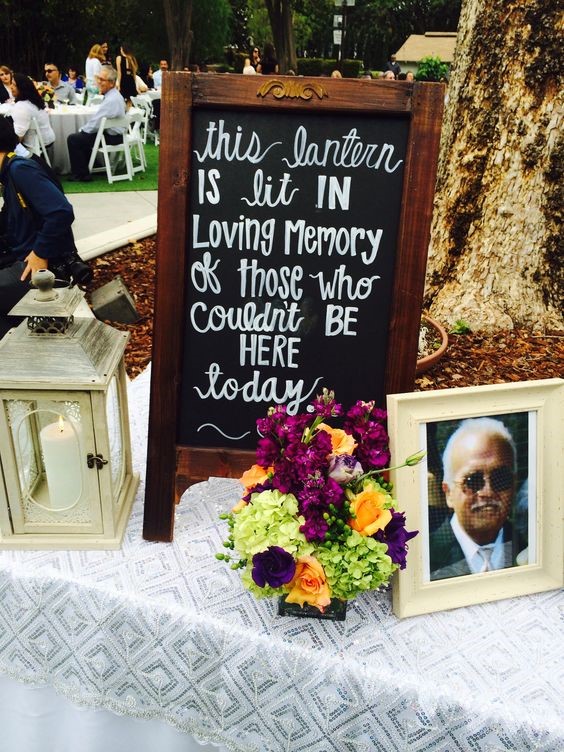 Photo Wreath in Entrances:
Wreaths are a timeless method of celebrating a variety of events. Many take artistic and unique methods of modernizing the tradition and for some, the wreath is a symbol of remembrance so why not use photos to honor those who cannot attend some of our most precious events.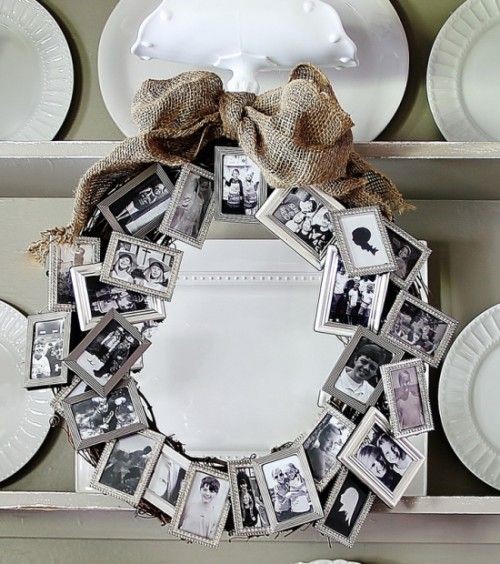 Upcycled Articles of Clothing:
This clever lady made this touching quilt for a friend whose father had passed away and would not be able to partake in this young woman's milestones of life. The ties were used in a beautiful pattern rather than given away or stashed in the back of a closet.  She gifted this touching gift and in doing so, gave her dear friend a piece of her father that could be brought to any and every event she has.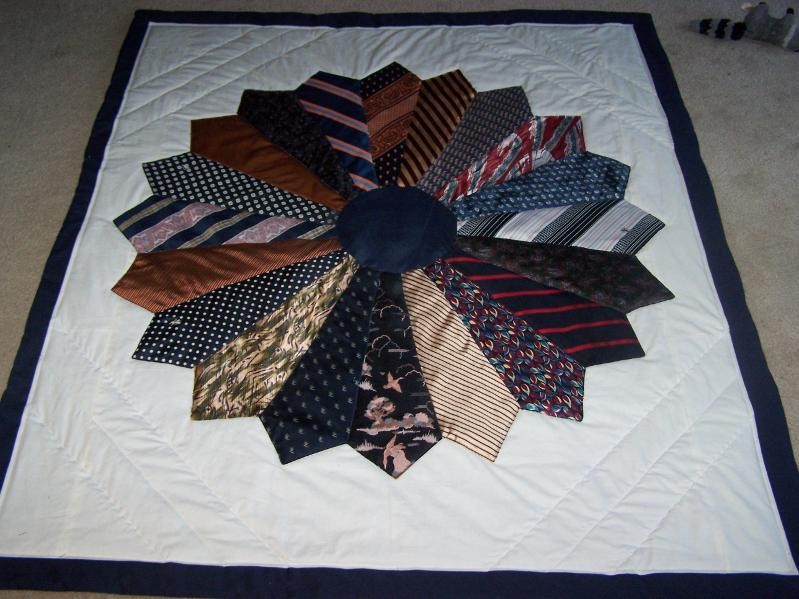 Think of Them in Your Favors:
David, an avid cigar connoisseur, passed away before he could walk his little girl down the aisle but she decided to make everyone feel like he was there by handing out his favorite cigar. Talk about a clever and touching party favor.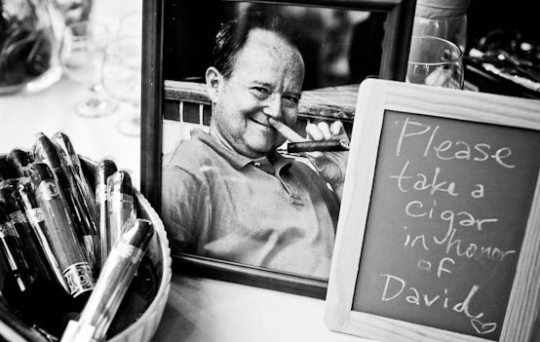 These thoughtful memorial items are a great way to commemorate the loved ones we've loved and lost. Coming soon, Heaven's Maid will offer delivery options for unique memorial items to gravesites. Care for your loved one's grave with gravesite cleaning and flower delivery provided by Heavens' Maid.