Before you pick up that same floral arrangement you picked up last year, check out these grave decorations that raise the bar for grave care.
1. Ceramic flowers welded on a tombstone or laid beside a marker are becoming a worldwide trend because of their artistic qualities and longevity. Look into the cemeteries policies regarding ceramic flowers and locate one that reminds you of your loved one!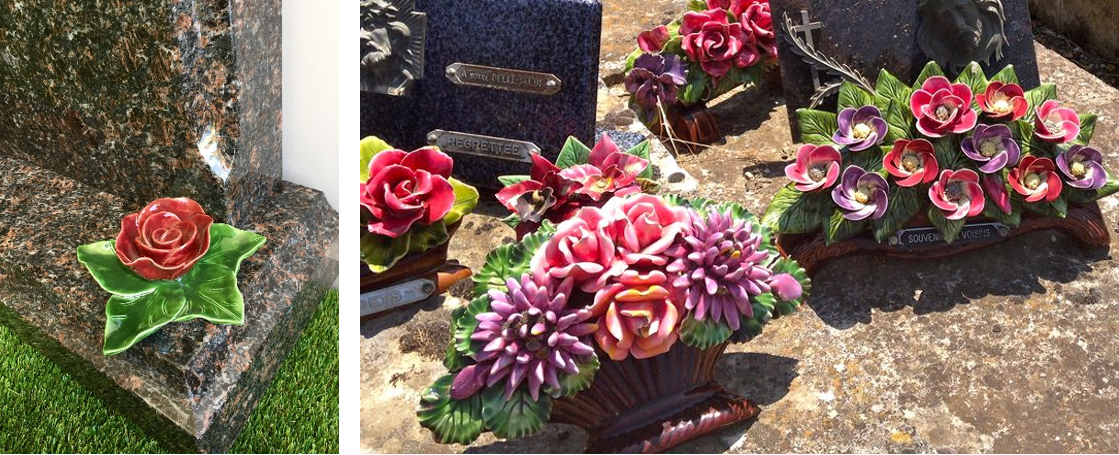 2. Statues can be welded on top of tombstones and provide insight about who that person once was. It can be another artistic approach to grave decoration.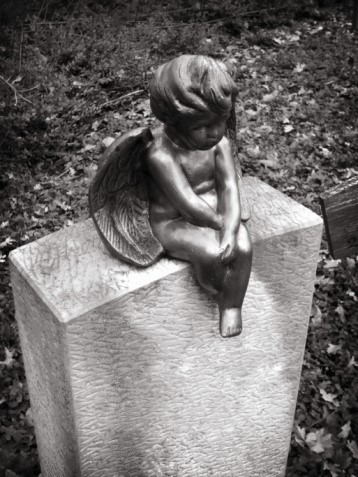 3. Memorial portraits give grave markers a level of personalization that anyone passing by can connect with, regardless of time.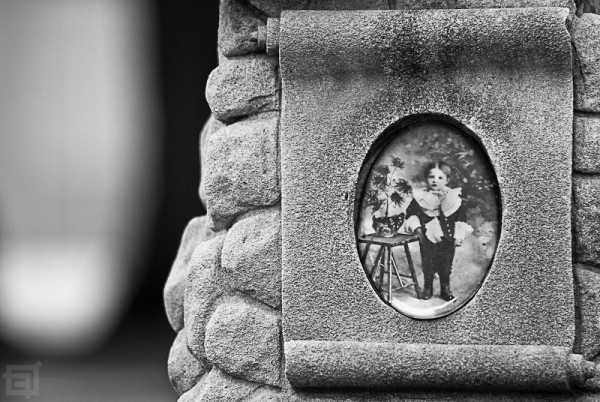 4. Ceramic photos bring a face to the name on a tomb's inscription. They are a lovely touch to headstones and are a reminder of past memories.
5. Vases welded into the stone are just as beautiful as they are practical. They can be designed to match stones and give visitors a place to leave flowers without violating cemetery restrictions.

6. Shephard's hooks can take your loved one's tomb from lovely resting place to whimsical garden. If the cemetery doesn't restrict the use of Shephard's hooks, planter's pots or wind chimes are an exquisite way of commemorating your loved one.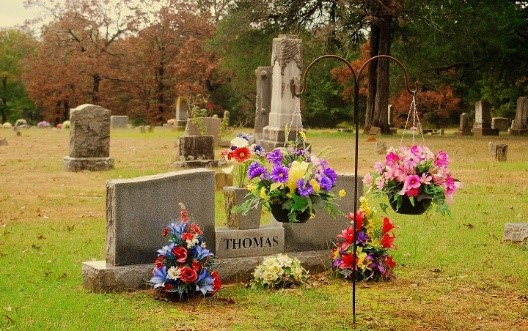 Take your time and research your options before you go ahead with more of the same. There just might be something out that is more fitting for the relationship you and your loved one once shared.