A personal touch for the daddy's we appreciate having in our lives. Some of these great gifts can also be made in memory of the daddy's we have loved and lost. There's something for everyone.
Unique Finds
When in doubt, pull out the LEGOS!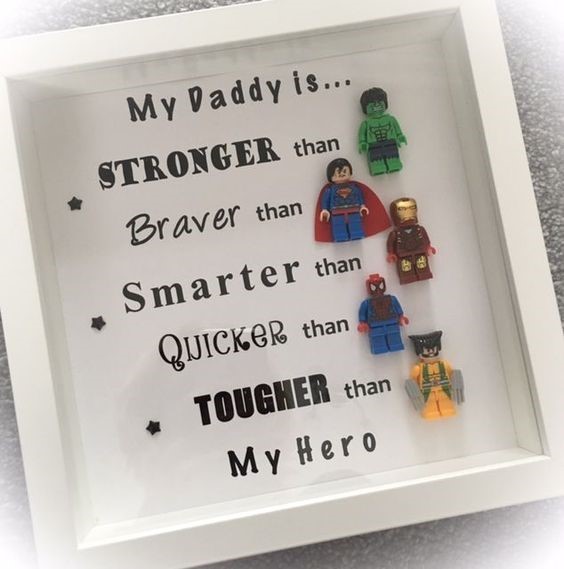 Have the kids help you arrange the sweetest 6-pack ever made.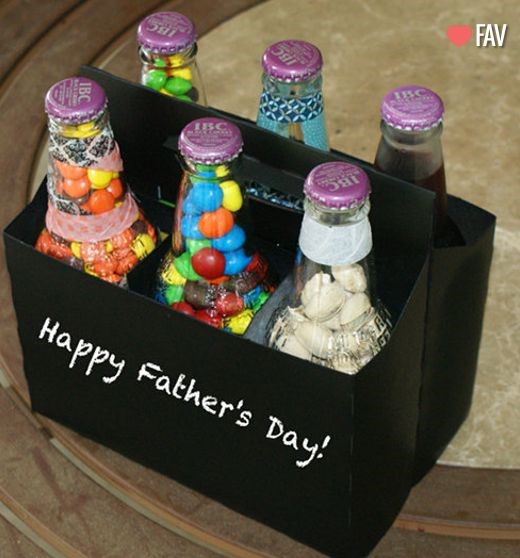 The simple gift that might be holding a life changing ticket.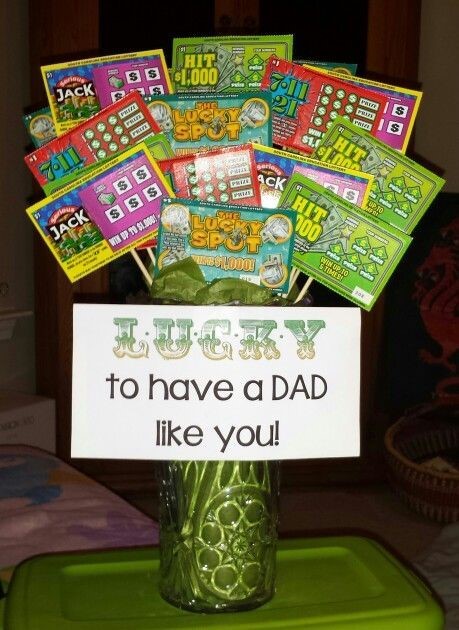 If he's a Robert Kirkman fan, then this is the perfect gift!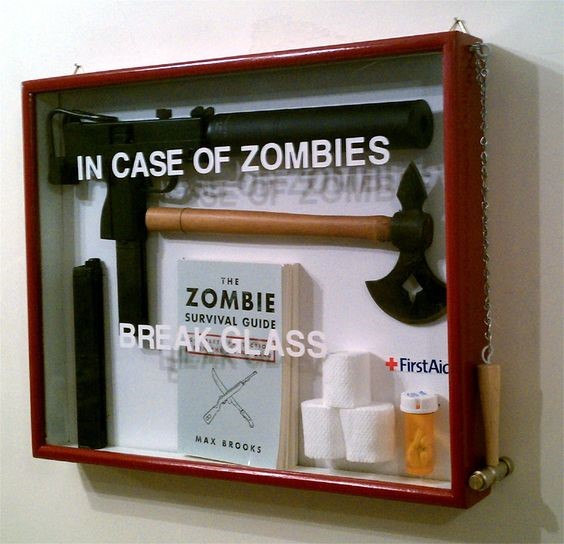 Better than a standard card.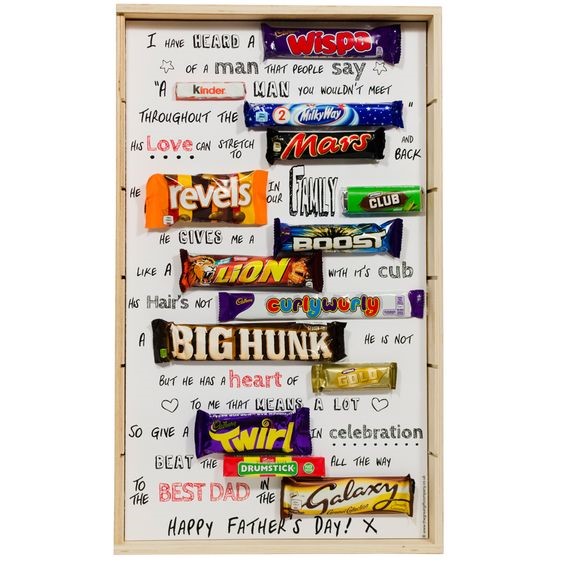 For the Grill Master
Dad's BBQ Bucket comes complete with everything he needs to prepare a mouthwatering meal.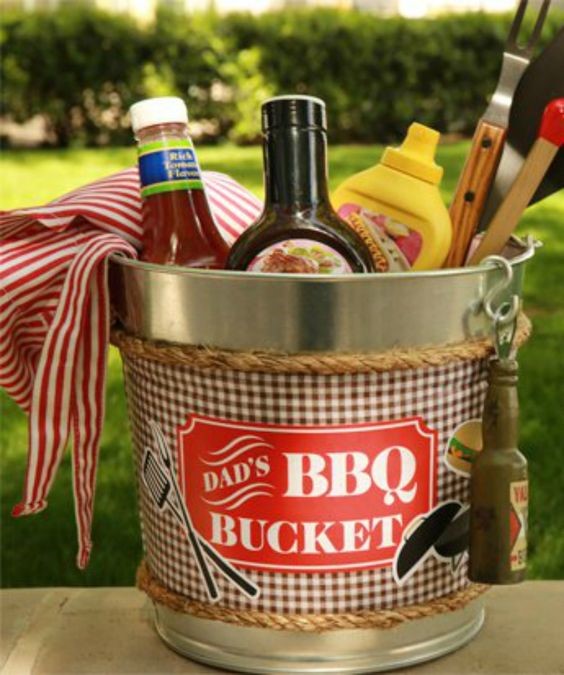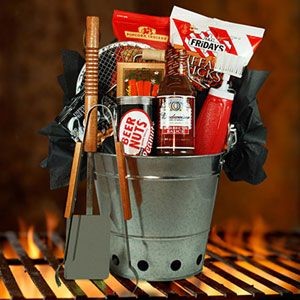 Handmade dispensers… a clever and unique way to connect to dad.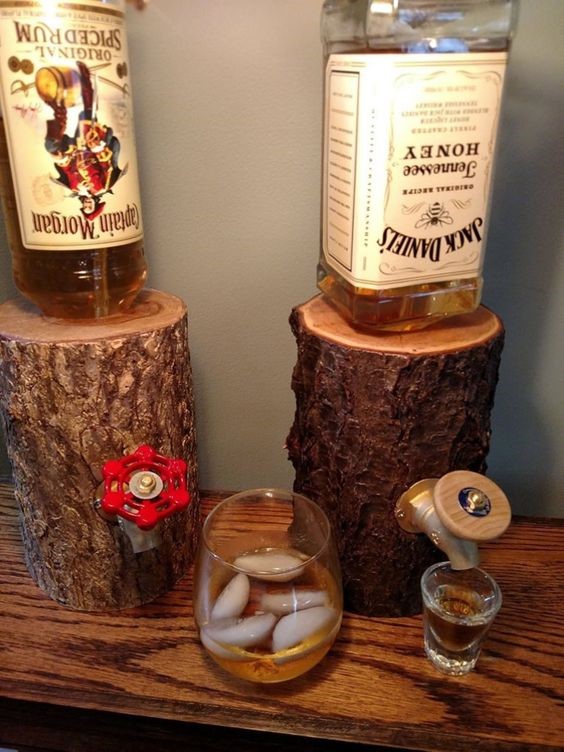 Daddy's Apron: The personal touch to make sure he looks the part.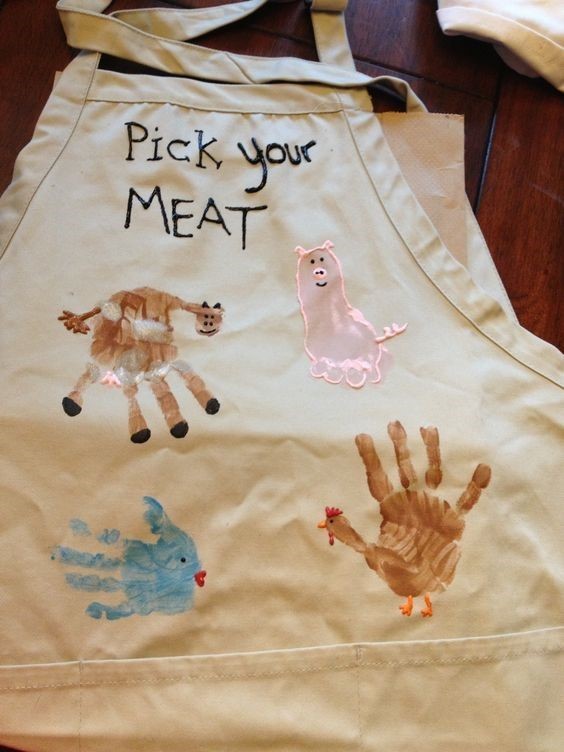 Daddy's Tools: Build a place for dad to hang all of his necessary tools.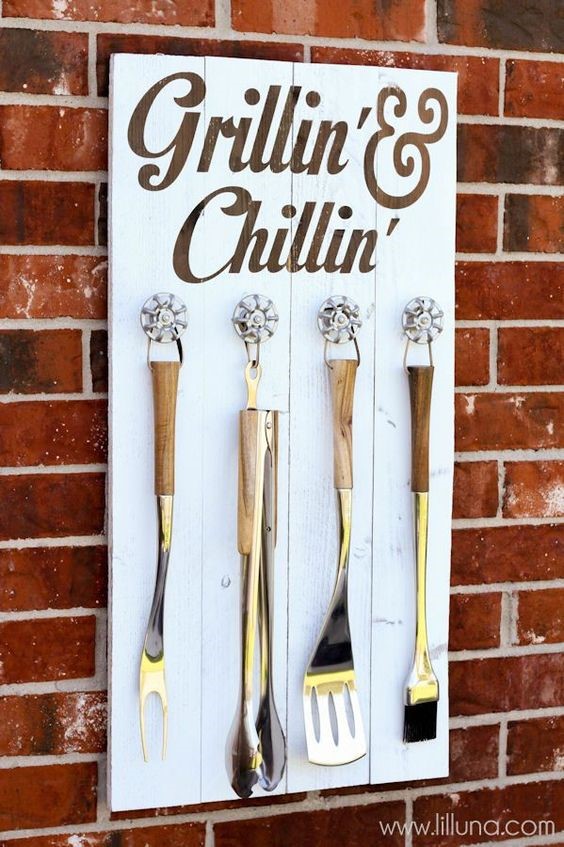 Daddy's Tool Organizer: For the dad's that want everything they need within reach, use a closet organizer and attach it to their grilling station.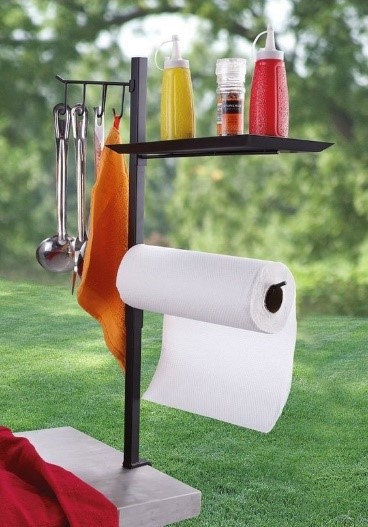 For the Handyman
Looking for a way to repurpose those nuts and bolts that all sit in a drawer but barely get used? Use them to embellish just about anything!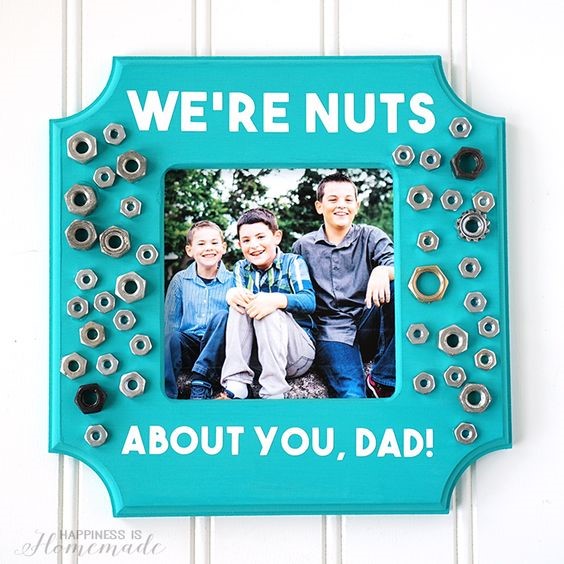 Dad's very own toolbox for the things he holds near and dear to his heart.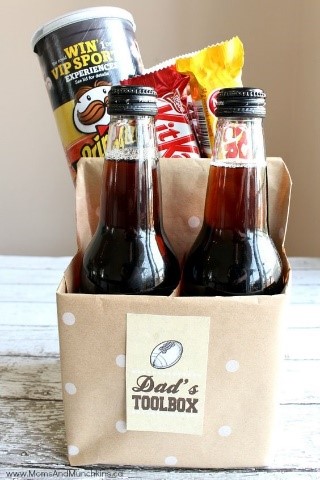 For the coffee drinker that enjoys his cup of joe in the garage.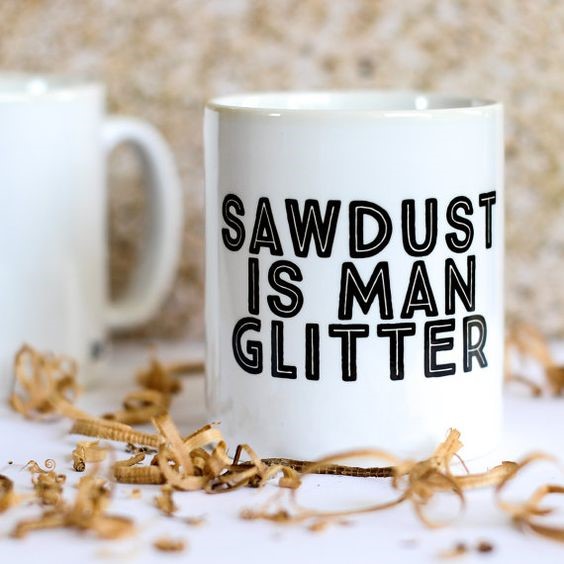 The gift basket any handyman would love!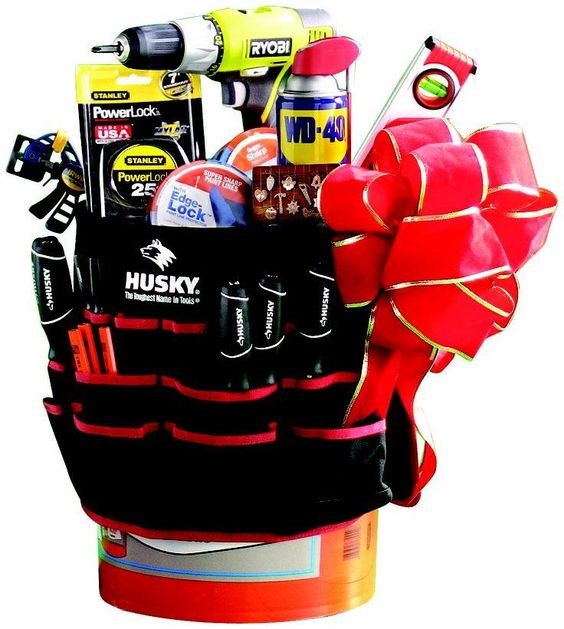 The DIY tool storage shelf… a gift both mom and dad could appreciate!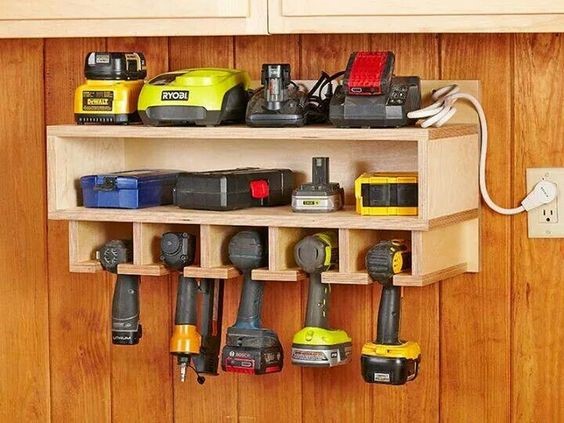 For the Car Buff
I bet you never thought something so beautiful could be made out of these rusty timing chains.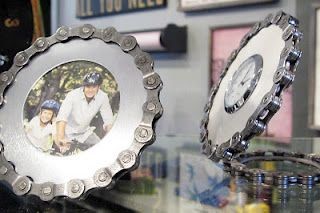 If it's something every car buff keeps near and dear to his heart, it's his keys!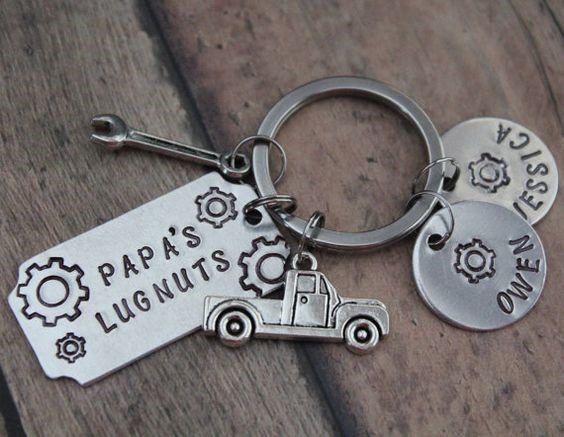 If you're looking for something a little less labor intensive, shop baskets are the perfect way to go!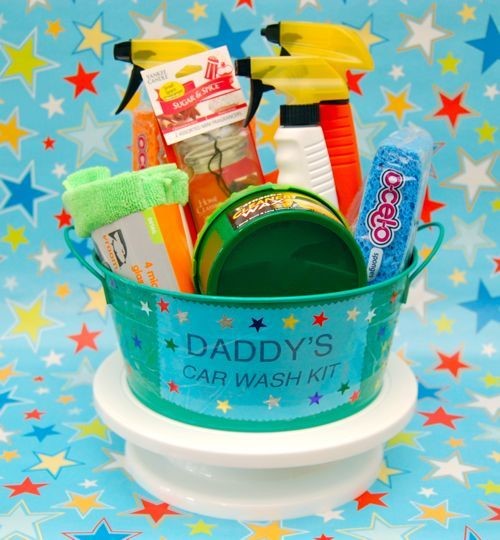 For the Sports Fanatic
A basket that many men wouldn't mind pulling the bow off of.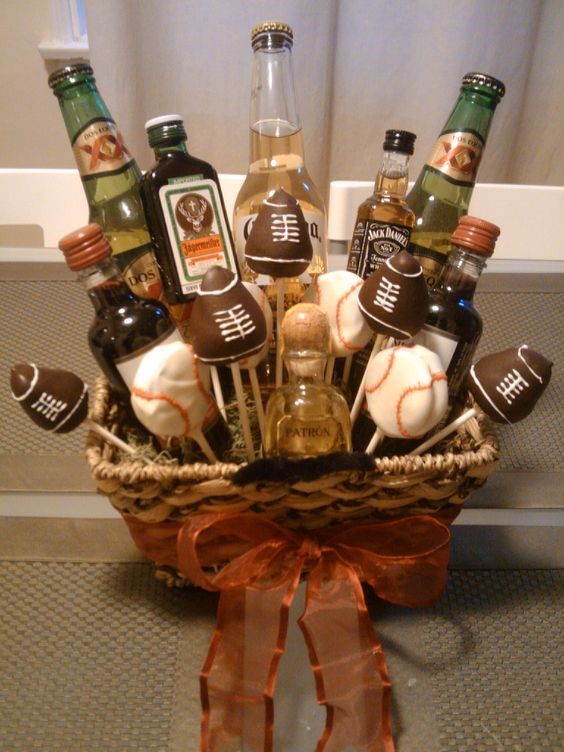 It doesn't have to be football season for these beautiful arrangements.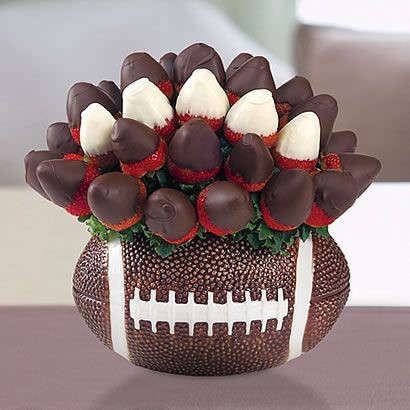 Make sure your little ones get to express their love for daddy's favorite past time.
Nothing says baseball like a Mason jar! Fill it with anything from tickets to the next game to his favorite snacks.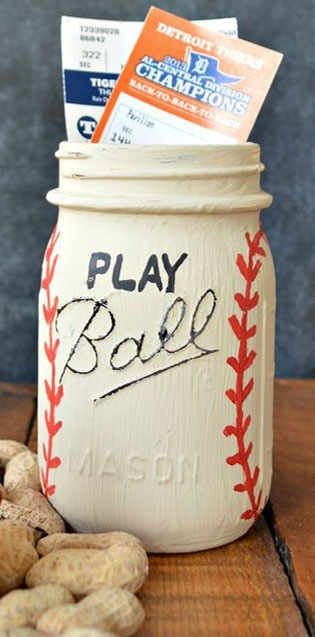 Is he "T"-riffic? Make sure he knows you feel that way.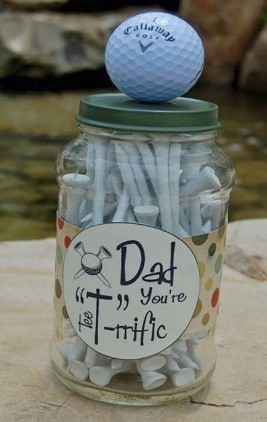 For the Fisherman
For the daddy with a sweet tooth, make sure he gets the right tackle box.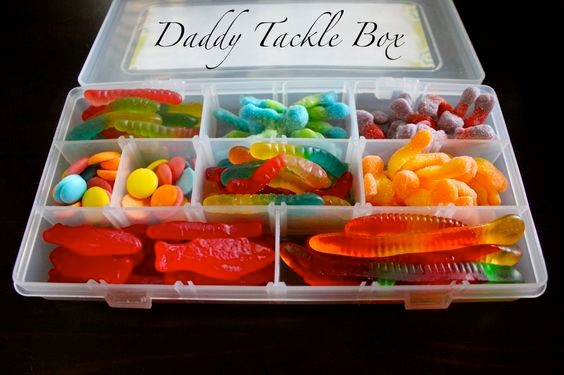 Make it an arts and crafts night with the kids and met his heart with this hook, line and sinker.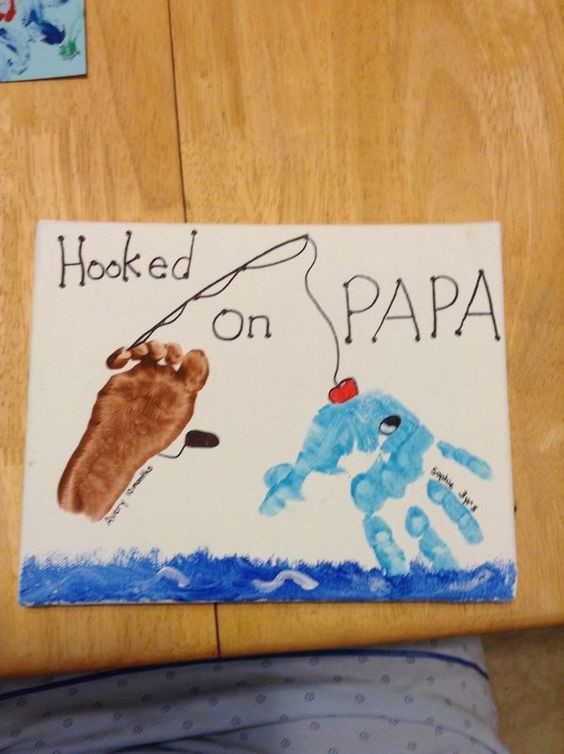 Make sure he knows who's hooked his line.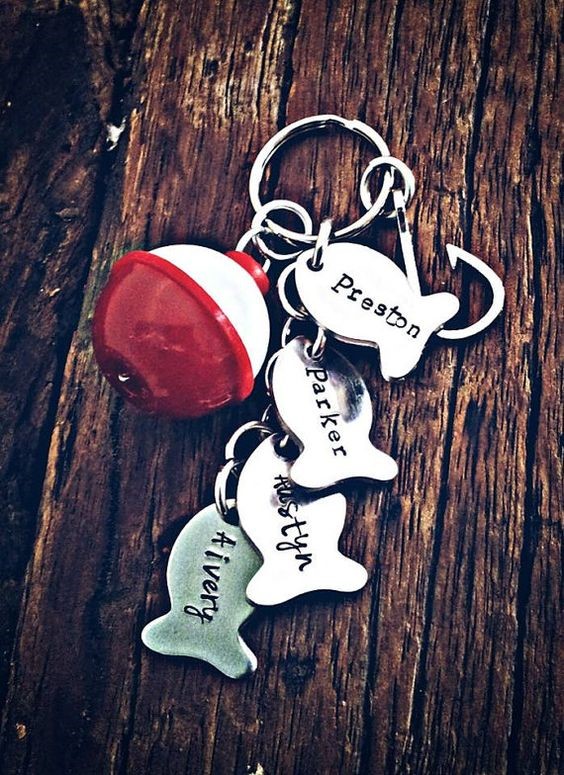 Flower with a sailor's twist.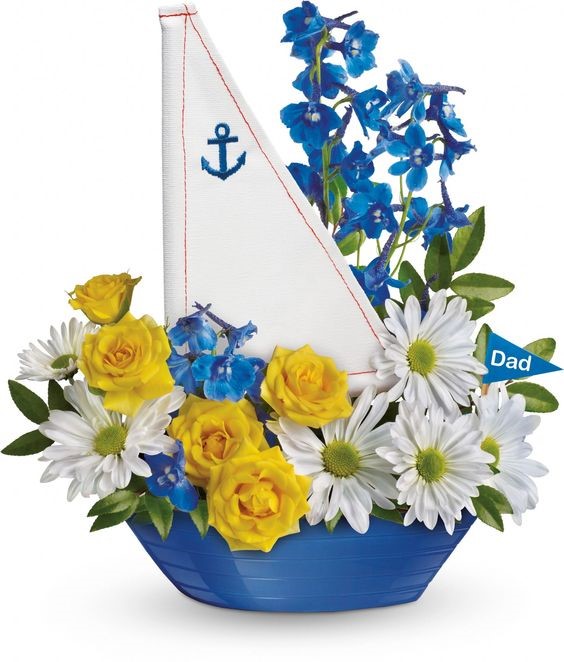 A gift basket with everything he'll ever need.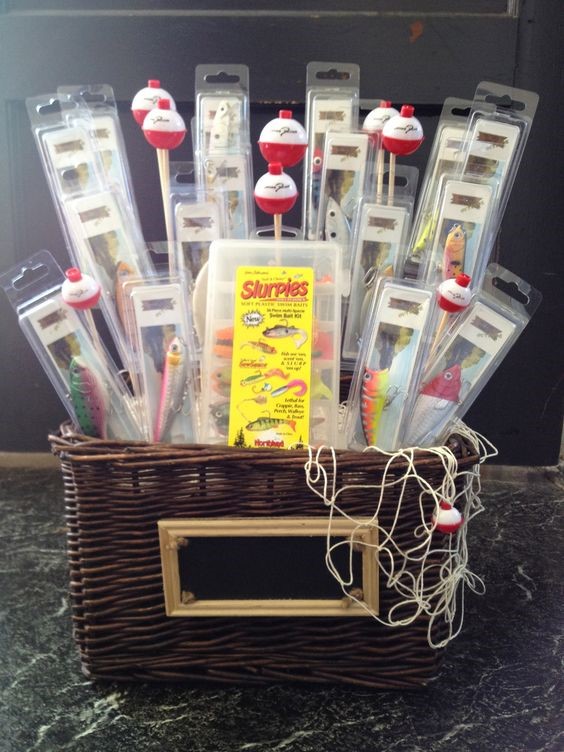 For the One You've Loved and Lost
For the dads we love, but aren't with us anymore, you can still show them love and care with Heaven's Maid. Keep his resting place in a condition he'd appreciate with a gravesite cleaning package or order flowers delivered straight to his resting place.